Gadgets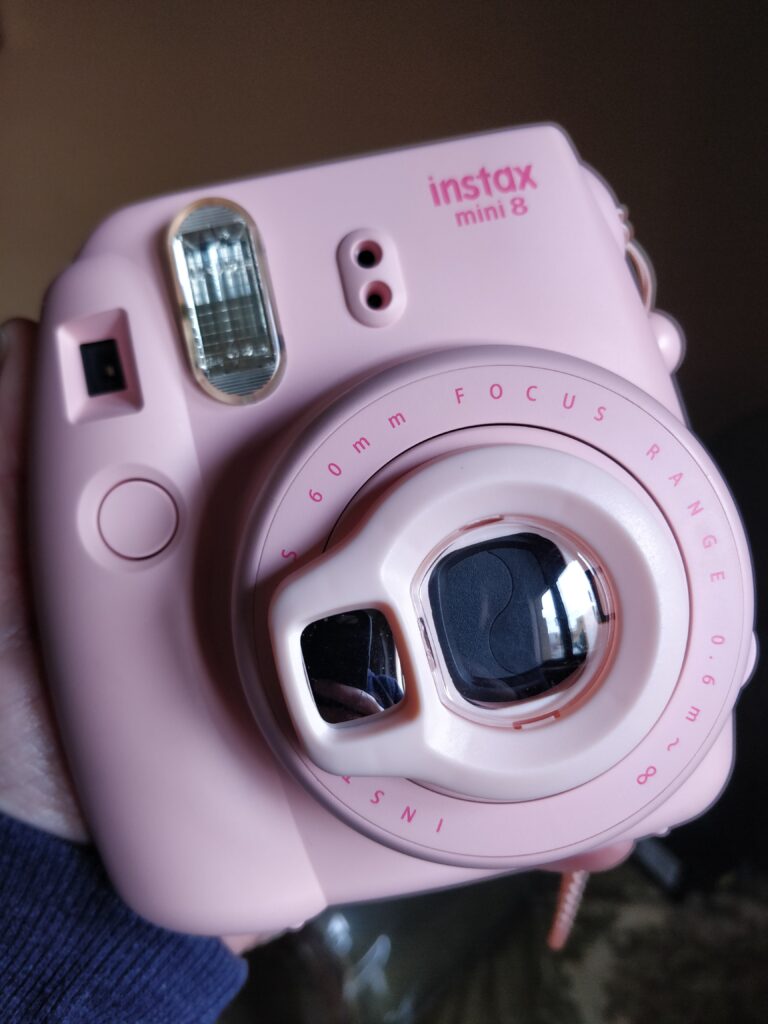 FUJIFILM INSTAX – A timeless gadget… Say Cheese… 📷
Today, we start a new category in our blog related to gadgets. I got this retro-inspired Fujifilm Instax mini 8 Camera around 6 years ago and I really love it! This old school designed camera has some cool technology, is available in different soft pastel colours and it captures timeless photos that develops in a few minutes… just snap your fingers and there you have your photo.
I love it because, I get to capture one-off important moments in a credit-card sized photo, then I just pin these developed photos in my room and there I have them displayed to treasure forever. Also, special photos can be kept in your wallet, so you can carry them around with you. Nowadays, you take loads of photos, however in time, since they are stored in your mobile you tend to forget about them. On the other hand, these will not as you either carry them or frame them somewhere important!
Nowadays, you can find the improved versions of this camera in stores, both locally like Fujifilm Center Malta, Scan Malta etc… and even in foreign sites like ASOS, Amazon. Film packs are also sold from these stores, which also comes in different packs of either 10, 20 or even 50. Additional pluses include different accessories like cases, lenses, covers, photo wallets, etc… all available to your likings. For a timepiece like this camera, it is really not expensive and quite a remarkable gift!
After 6 years my photos have remained identical, I can assure you! And another thing, I think this make a perfect present as a Valentine's gift ❤️ just saying 😉.