Toys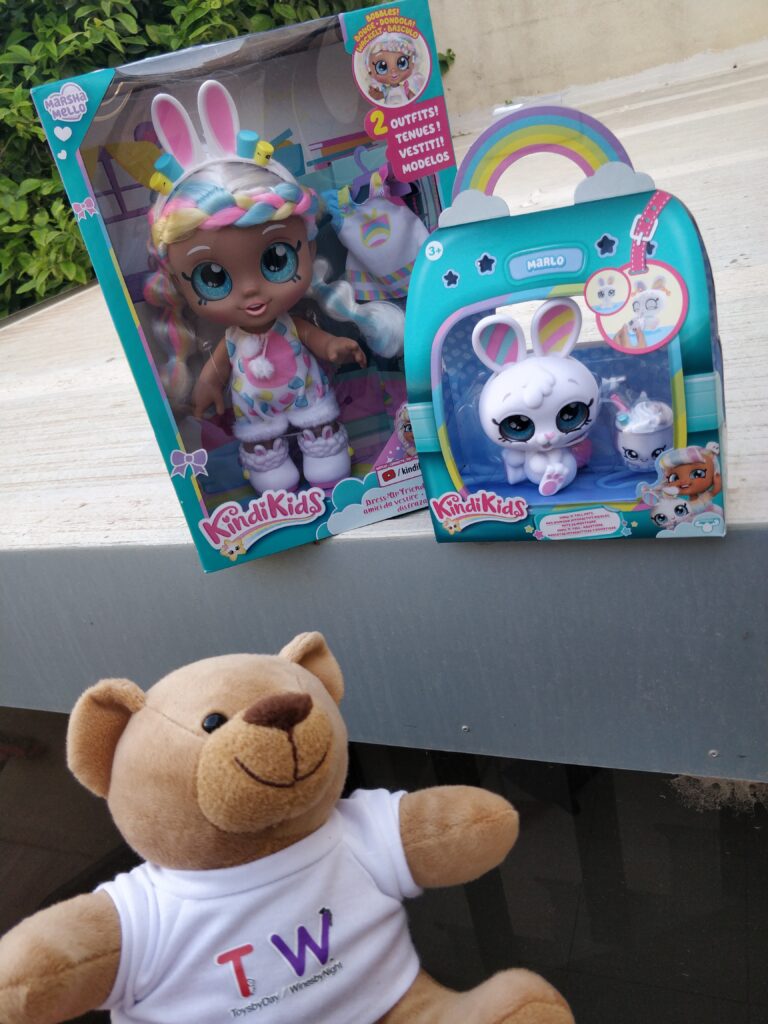 Bunny Marsha Mello
Apologies for the overloading of cuteness, but it's beyond our control and could not resist from presenting you… Bunny Marsha Mello. She is another awesome doll from the Kindi Kids never ending collection.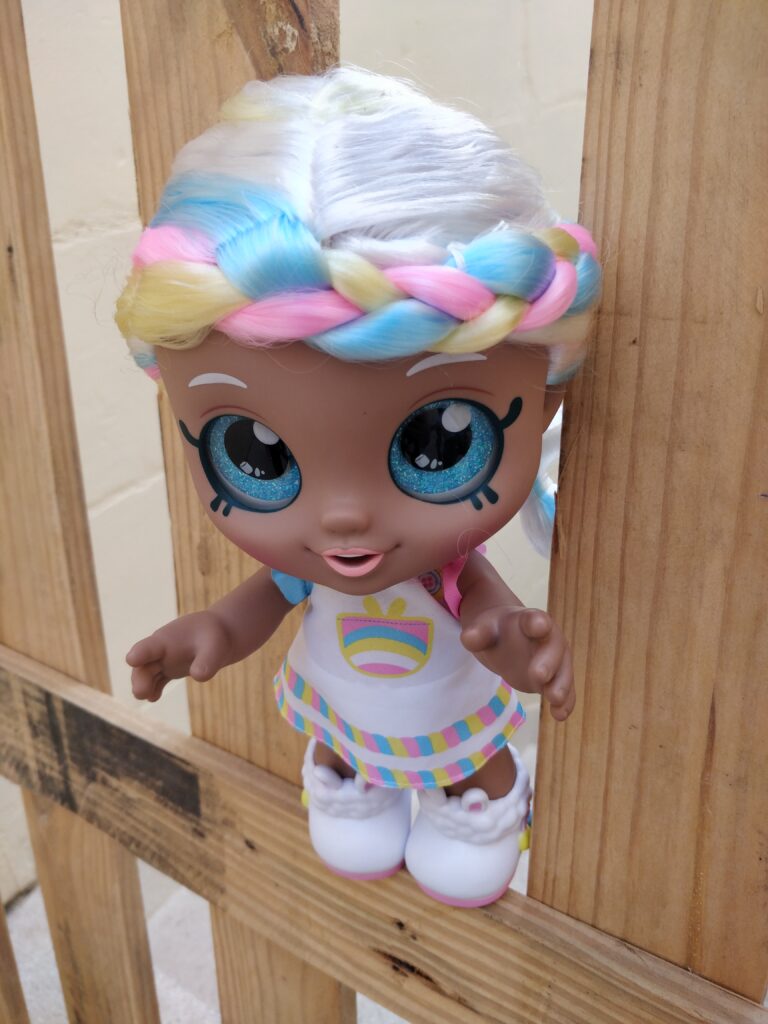 She comes with an extra cute outfit, so apart from the colorful playsuit, she also has a pretty little dress in the same color scheme. Kids will love to play dress up time with Marsha and her other friends. Her adorable booties and matching headband with those little bunny ears, make her look even more attractive. Marsha Mellow's long, white with rainbow cultured hair, pleasing looks, alluring blue eyes and her wobbly head will enchant you, without a doubt.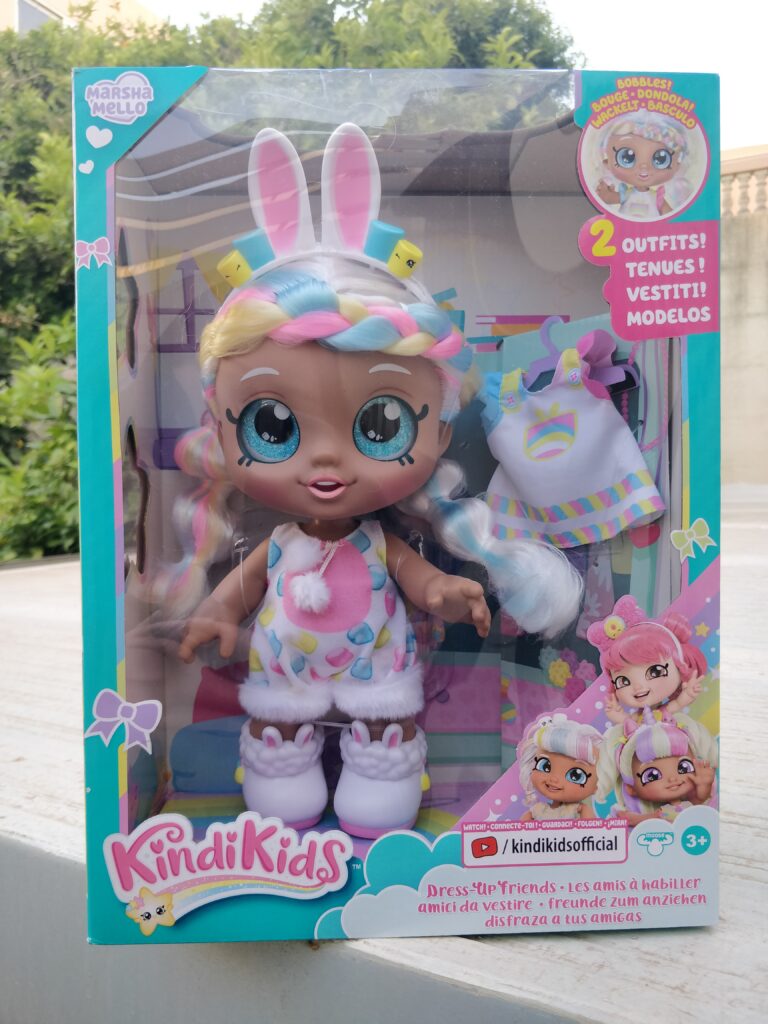 Personally, this range of dolls inspire such positivity because of all these beautiful colors, pretty faces, charming smiles, endearing creativity, that it just comes natural that kids are attracted to them. And this collection it is not just about dolls but… there are also pets, which we will introduce in the coming days. Stay tuned!! In the meantime check our Kindi Kids reviews here.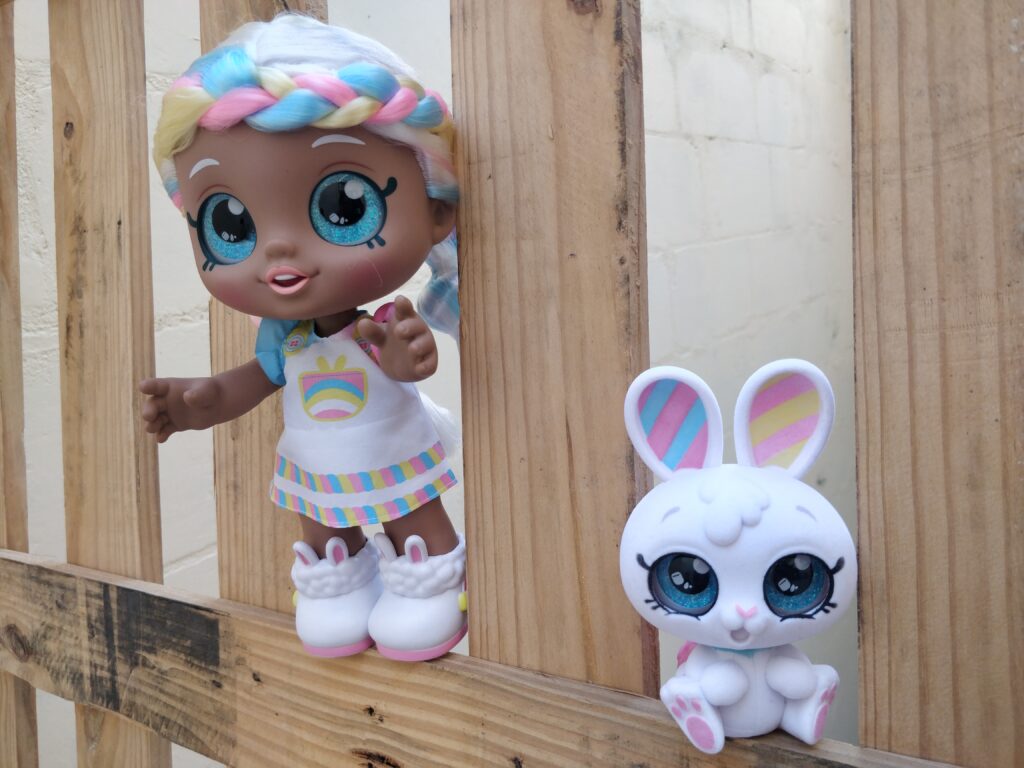 Suitable for ages 3 years +
Price EUR 34.95 locally from Electroit or GBP 25 from The Entertainer excluding delivery charges.