Toys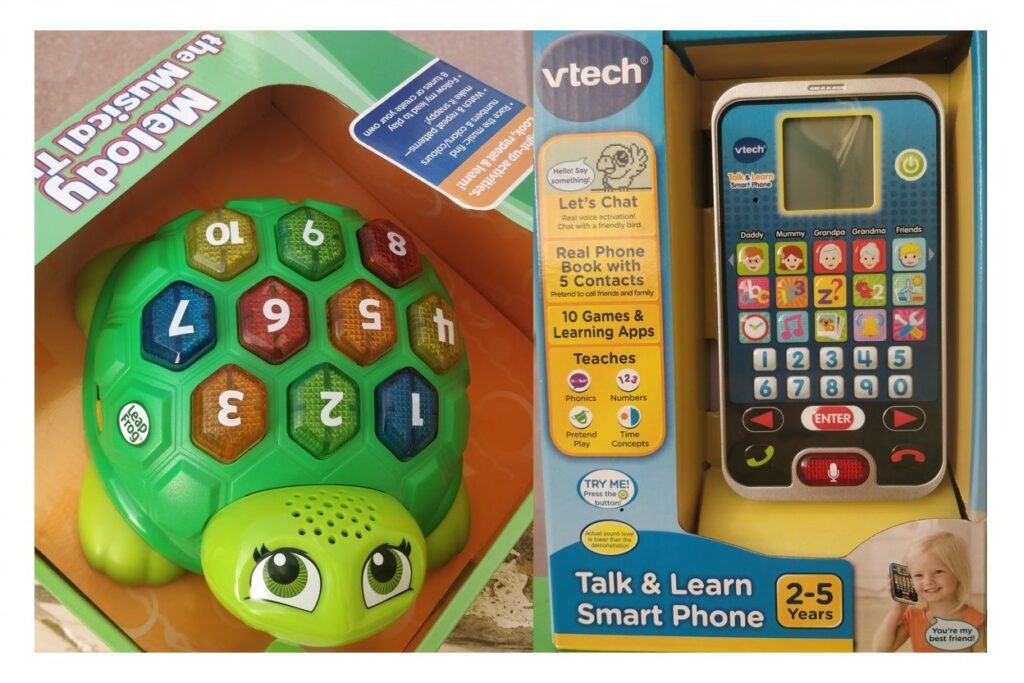 Educational toys
Two of the most reputable brands producing educational toys are LeapFrog & Vtech. These brands have been on the market for a long time they never disappoint. In fact, it is not uncommon to pass these toys amongst various generations. For this review, we have picked 2 toys from their vast ranges, appropriate for toddlers.
LeapFrog Melody The Musical Turtle
Melody the Muscial Turtle is available in 2 colours – green and purple. However they both have the same functionality, it's just that LeapFrog wants you to be spoilt for choice! This lovely turtle has 10 snappy musical activities which prompts children to find numbers and colours which are found on Melody's shell. Toddlers love pressing its buttons which light up upon pressing them. It also repeats patterns and creates music. This toy can also be enjoyed during play dates, where children can learn to share and have fun together.
The LeapFrog Melody The Musical Turtle is available locally at €29.99 and is suitable from 2 years +.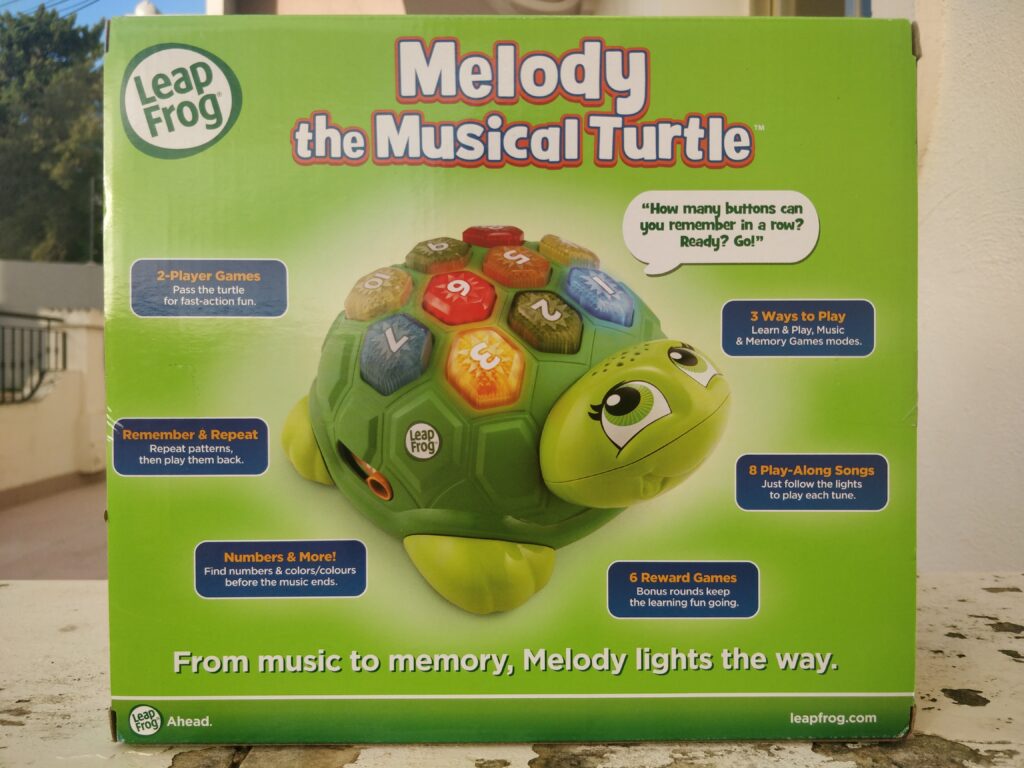 VTech Talk & Learn Smart Phone
This smart phone toddler version is ideal as a present and it won't rob your bank. Nowadays, since our little ones see us using our smart phones, they tend to want to use ours, however with this in hand, you get to enjoy yours, while they can have fun with theirs.
This Educational phone has character buttons like mummy, daddy, grandma, grandpa so they can memories important phone numbers. It also helps them practice the ABCs and 123s. This phone has 10 different games, learning activities and has a voice activation which even responds. A perfect child phone which helps them develops their skills.
This VTech Talk & Learn Smart Phone is available locally at €24.90 and is suitable from 2 years +.
Both are ideal for toddlers who enjoy exploring and learning new stuff, while keeping themselves active.