Toys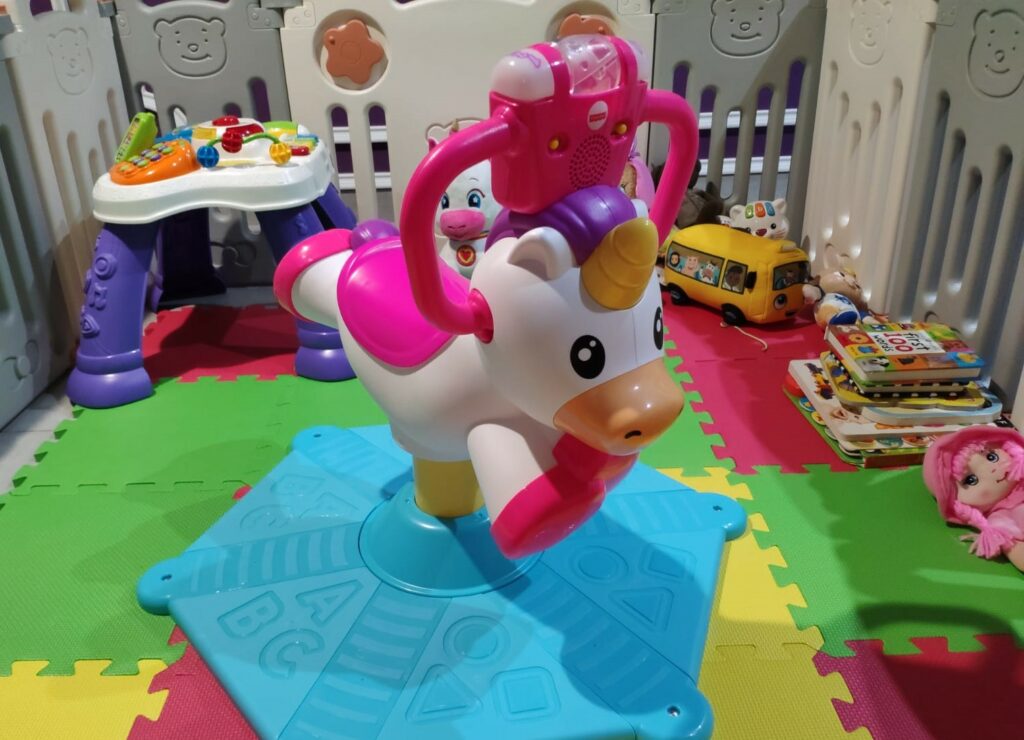 Fisher Price Bounce & Spin Unicorn
Who is up for a magical ride with this lovely Fisher Price Bounce & Spin Unicorn? This stationary ride-on bound and spin unicorn is lots of fun! It's sturdy base, easy grip handles, comfy saddle, multicolour lights, and interactive buttons will ensure that your kid is 100% occupied.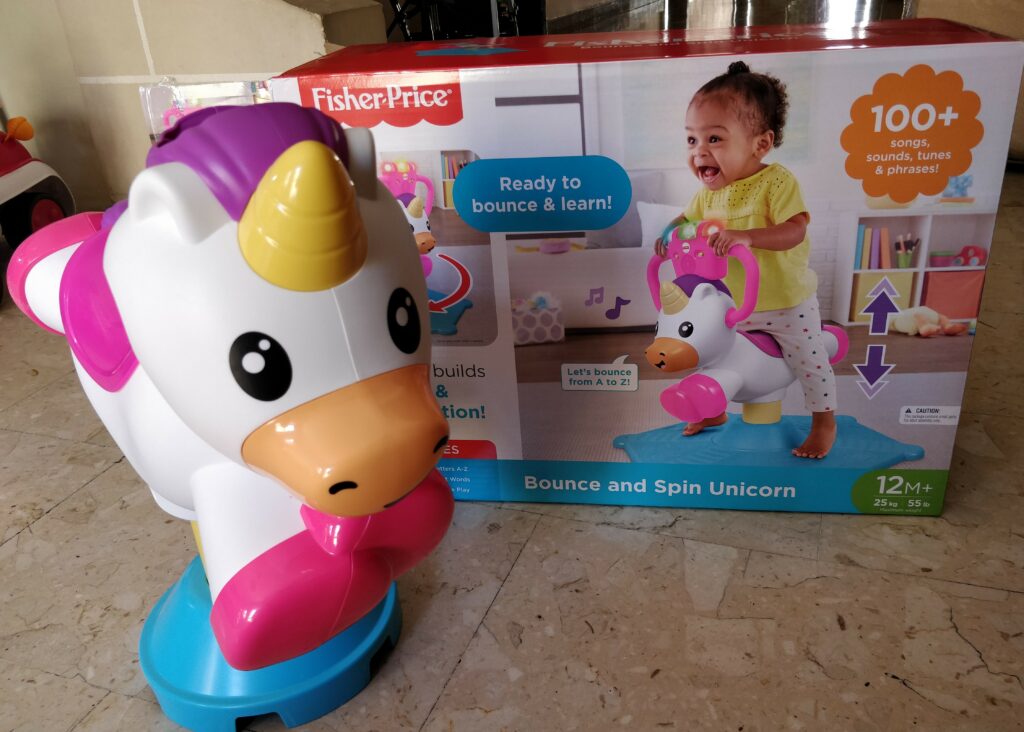 This Fisher-Price unicorn can bounce up and down and spin all around at 360 degrees. This can help in your child development, since it can strengthen your baby's balance, coordination skills and can gain a sense of independence. That is not all, it also includes loads of playful songs, whimsical sounds, various tunes & educational phrases, which can be activated from the ABC and 123 buttons found on the top of the handle.
And I cannot not comment about the face which make it more irresistible to buy and its bright pink, blue, yellow, purple, orange colours makes it more playful and entertaining. My niece loves it!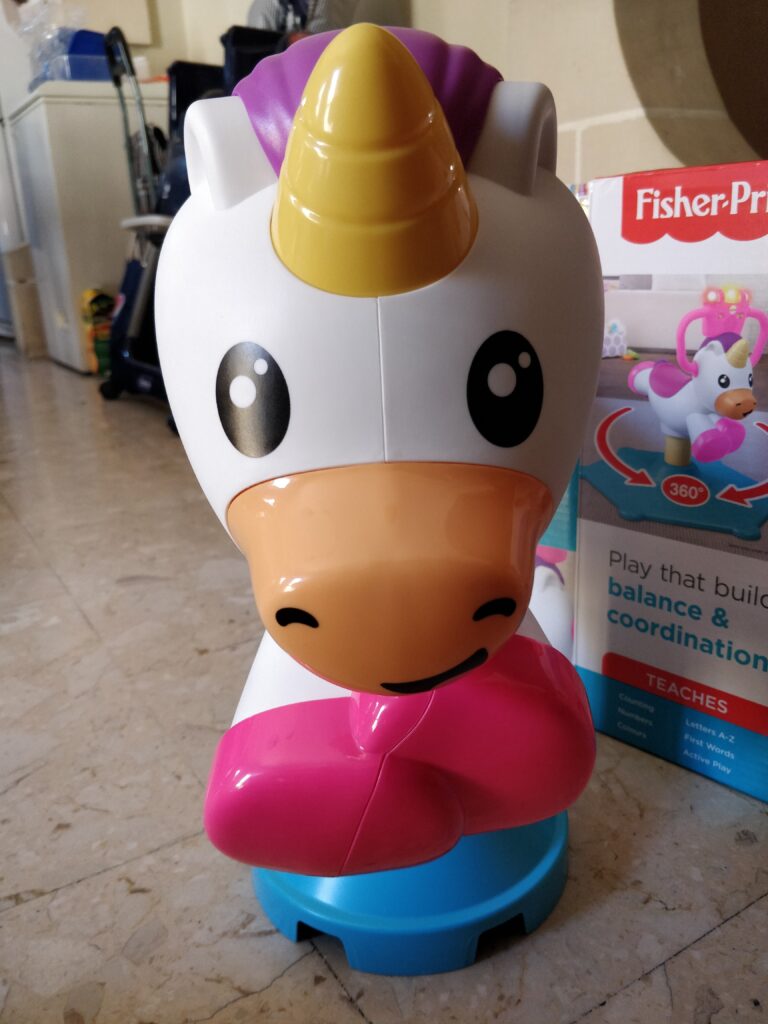 Suitable for ages 12+ and maximum of 25kgs
Price EUR 119.99 from Toby's Toymaster Malta.
See more of our reviews in the toys section here.