Toys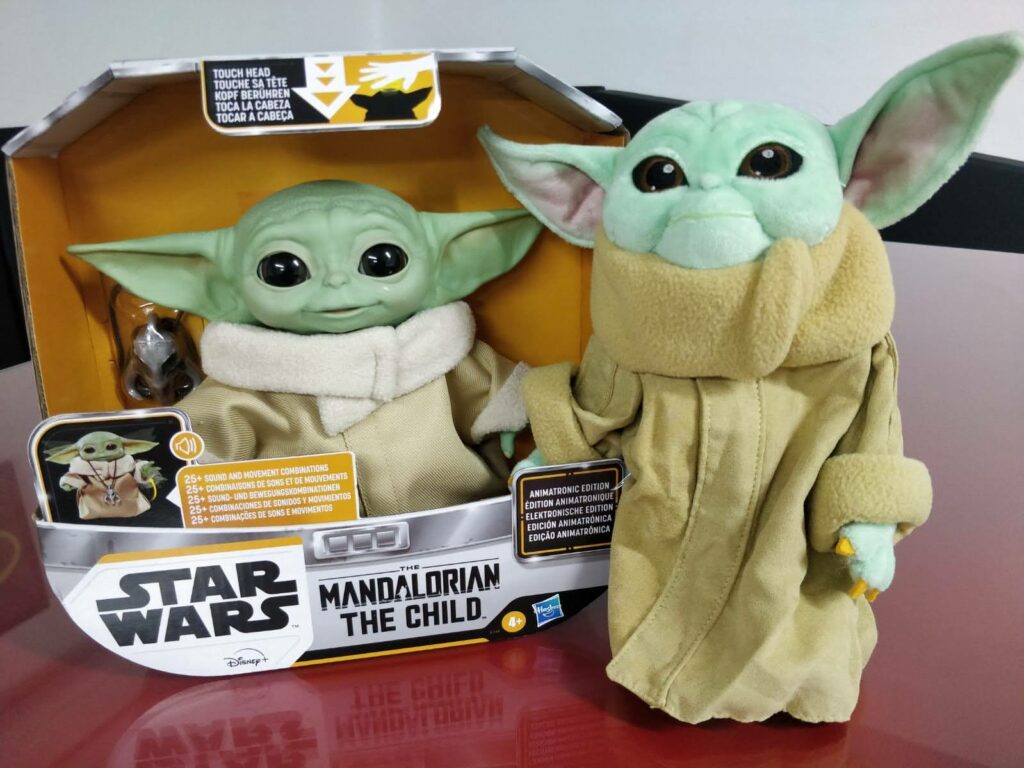 Grogu
Grogu, known to many simply as "The Child", is the beloved character originating from Disney's original series "The Mandalorian". Baby Yoda, as he is also referred, is a fan favorite for all Star Wars lovers, especially the younger generation.
Grogu soft toy
The Grogu soft toy is a Disney original and boasts exceptional quality. The toy is made of soft-feel fabric and comprises Grogu's classic robe and embroidered facial features. Expect a lot of hugs for this pop culture sensation.
It is perfectly suitable for babies and children. Standing at 18 cm high, it can be carried anywhere, even outside. Don't worry, if Grogu get dirty he can be cleaned us as he is washable at 30 ° C. What an absolute legend!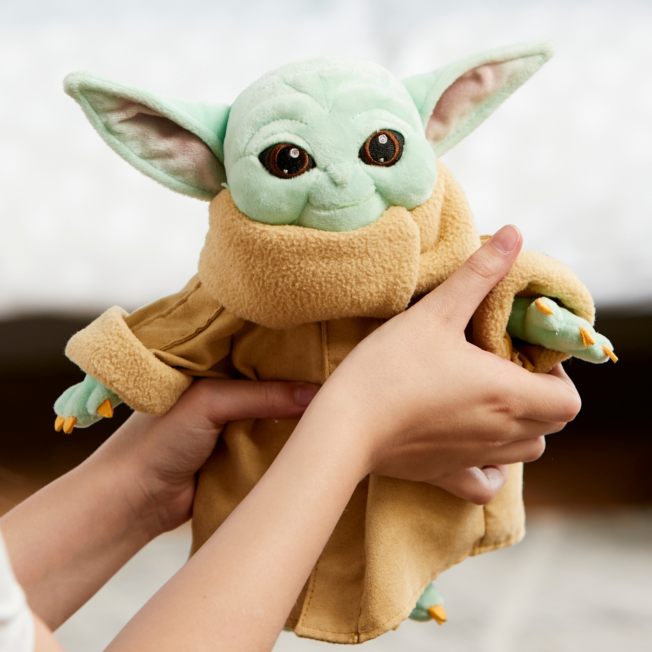 The Child Animatronic edition
The Child animatronic edition is a Hasbro original and features 25 different sound and movement combinations. These effects can be triggered by simply touching Grogu's head. The amount of detail on this model is exceptional, and the material and clothes are of high quality, as one would expect from Hasbro's original models. Star Wars fans will surely collect this model, whilst children can play with it.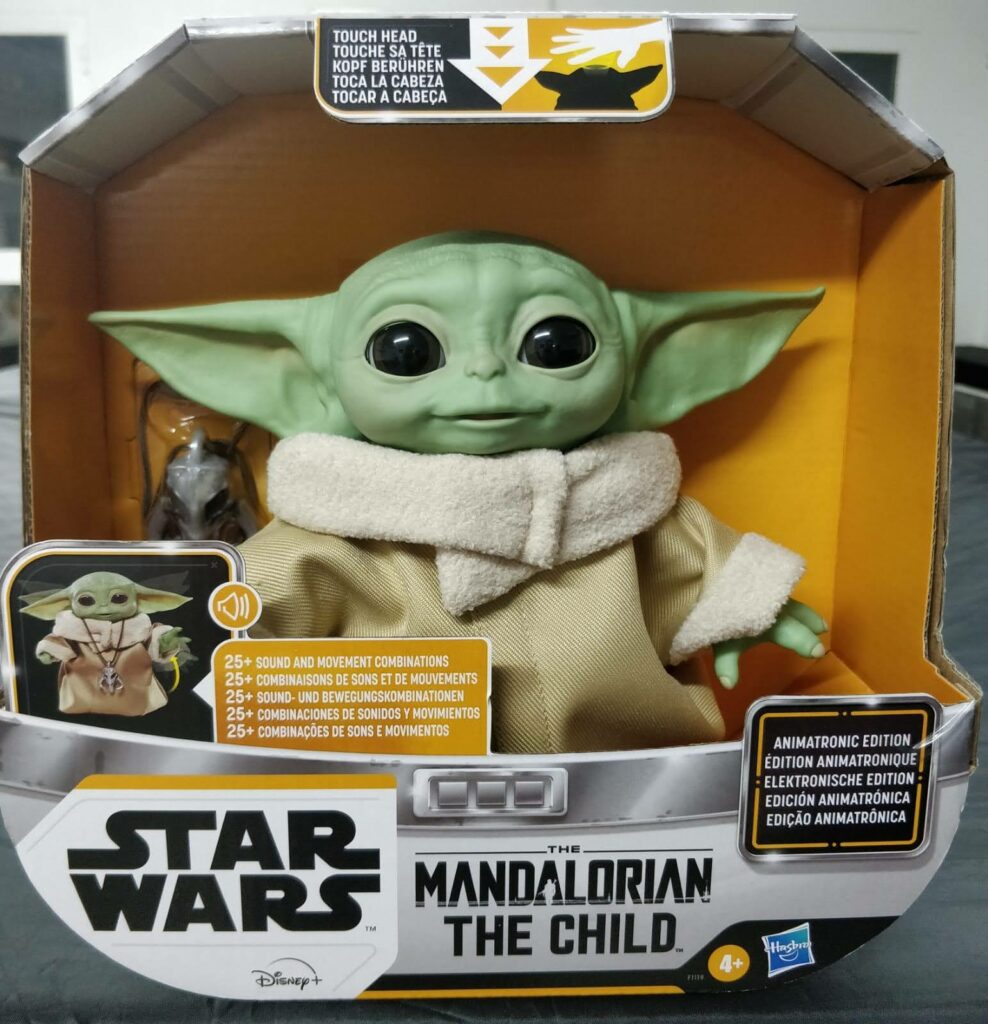 Which one do you prefer? Or perhaps you want to go for both… the choice is yours. Either way… May the fourth be with you 😉
Keep an eye out for fresh reviews, and check out our previous ones here.