Toys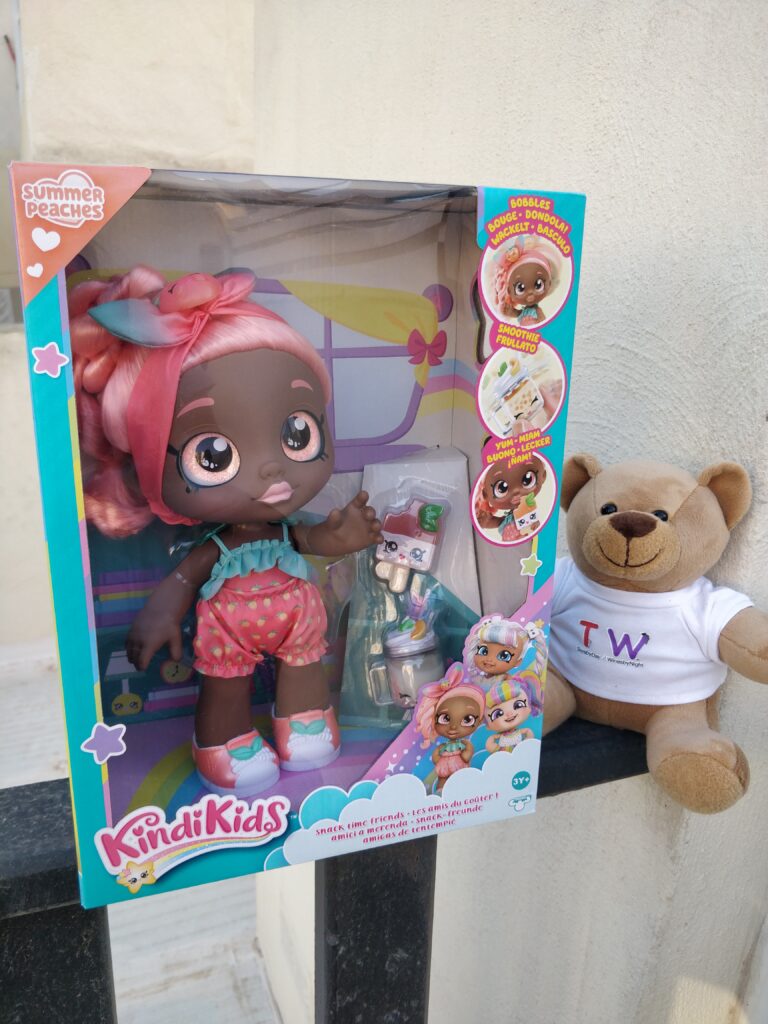 Summer Peaches
Look who turned up, this adorable doll from the Kindi Kids collection – may we introduce you to SUMMER PEACHES!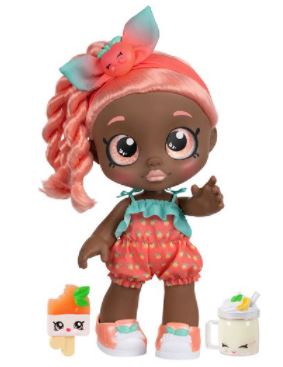 Another one to our big collection, we never get enough of these, especially with such new additions, getting prettier, cuter, so we keep on collecting them 😊! Summer Peaches comes with 2 Shopkins accessories; a charming ice-lolly and a tasty smoothie, to quench her thirst when she is up for a hot summer treat!
She also comes in a dainty little colourful playsuit, with those peachy pearly trainers matching her whole look. Her long peachy hair styled in a pony tail, complimenting her fashionable hair band with that attractive peachy bow. Those lovely, big, gazing, glittery eyes, rosy-cheeks, and her full lips, complete her daring appearance.
Like all other Kindi Kids, Summer Peaches head's wobble and bobble too, as you pick her up to play.
Sneak peak below for another introduction of this magnificent collection.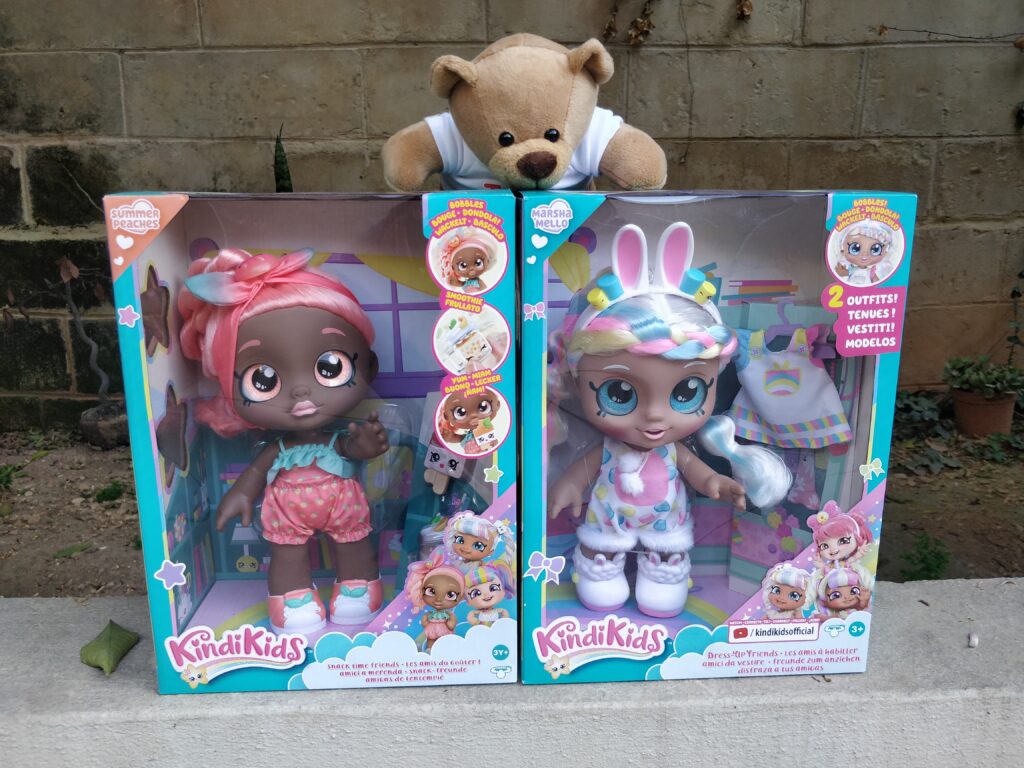 Suitable for ages 3 years +
Price EUR 34.95 locally from Electroit or GBP 25 from The Entertainer excluding delivery charges.
Check out our toys and gifts section for awesome ideas.