Toys
Who's interested in going on an adventure?
You wouldn't believe what toys manufactures have been creating lately. I came across this marvelous LEAP FROG Magic Adventures Interactive Globe and became mesmerized.
This wonderful 25cm globe, is rather big and allow its users to become world explorers. This interactive globe help kids learn about countries, their capital cities, facts about wildlife, geology and cultures, thanks to its 7cm LCD screen and live-action BBC footage. It even has games and quizzes too! Basically, you can travel around the world without even leaving your home 😉, ideal for this year 😁.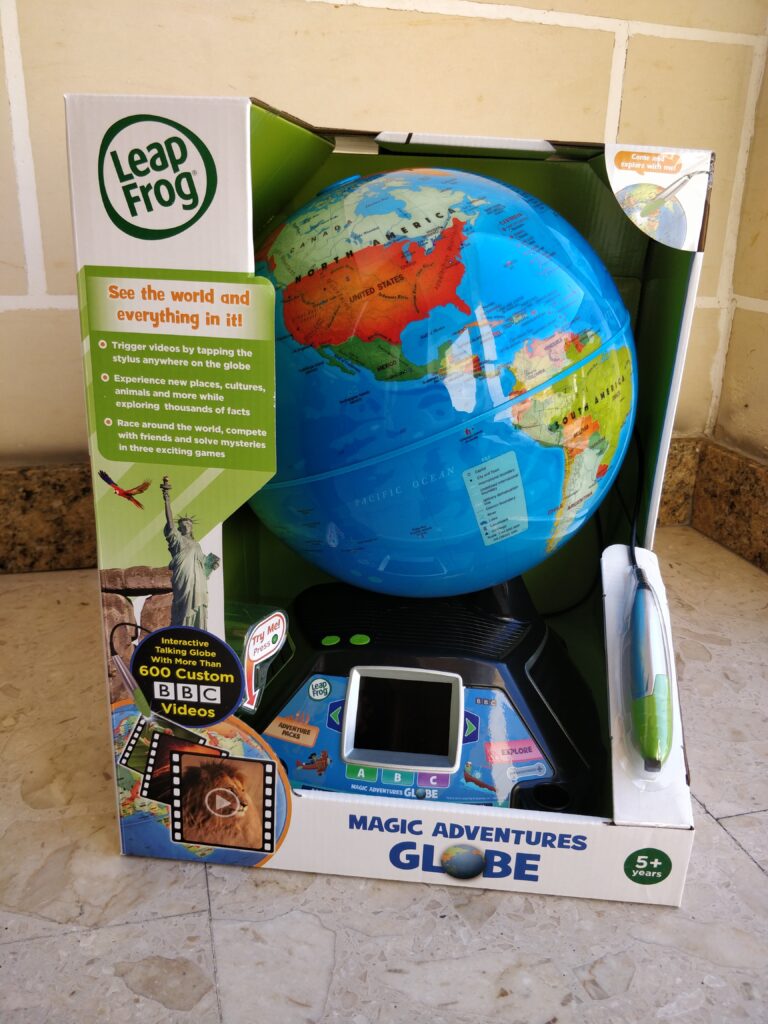 It only requires 4 AA batteries and an internet connection.
Suitable for ages 5+… however, who wouldn't want this cool gadget in the study or office 😎.
Price: GBP 80 from Selfridges.com