Toys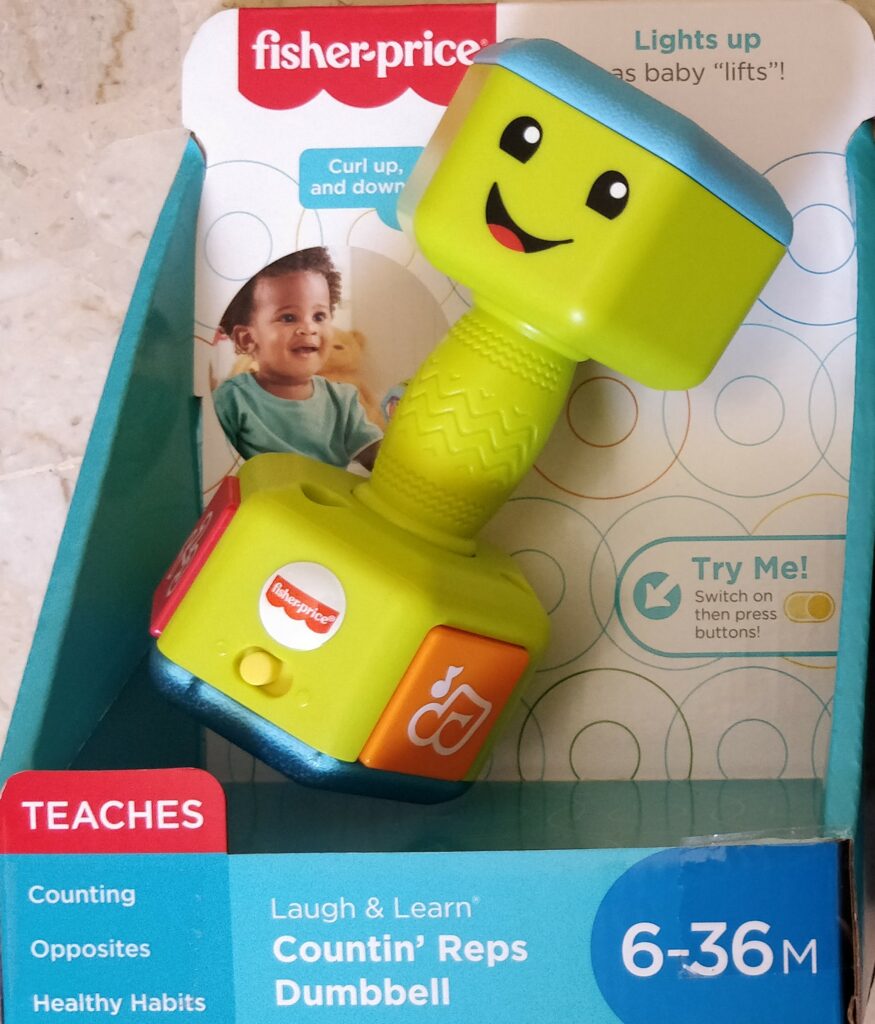 Fisher-Price Laugh & Learn Countin' Reps Dumbbell
Working out with those baby muscles with this Fisher-Price Laugh & Learn Countin' Reps Dumbbell has made exercising truly fun! This dumbbell has great features which make it highly engaging, thanks to its interactive functions. So its a win-win toy for your little ones where they can exercise and keep them entertained in one simple, traditional gift… with a twist. Kudos Fisher-Price another great idea, we definitely recommend it for all the young ones.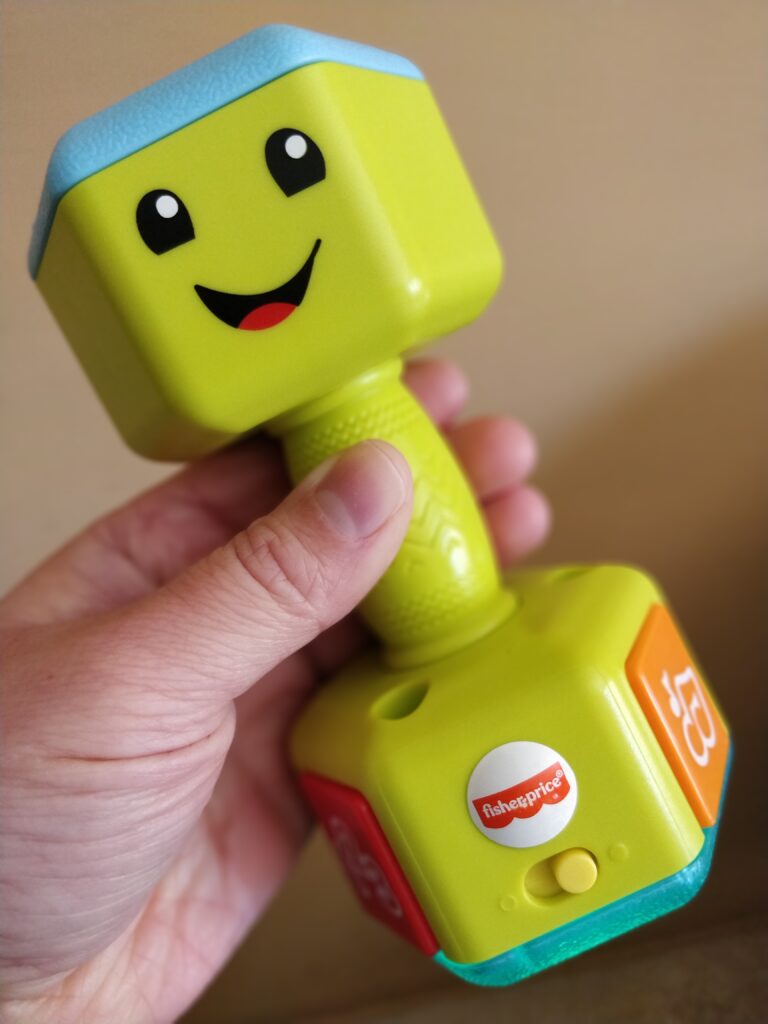 By shaking it you can hear the rattling beads, by pressing its buttons you can hear fun music and phrases about numbers, opposites, and healthy habits! Plus, it can also light up and help get little bodies moving. It is the perfect toy to introduce your kid to a healthy routine, physical training and physical development too. It is perfect for a little gym-enthusiasts in the making.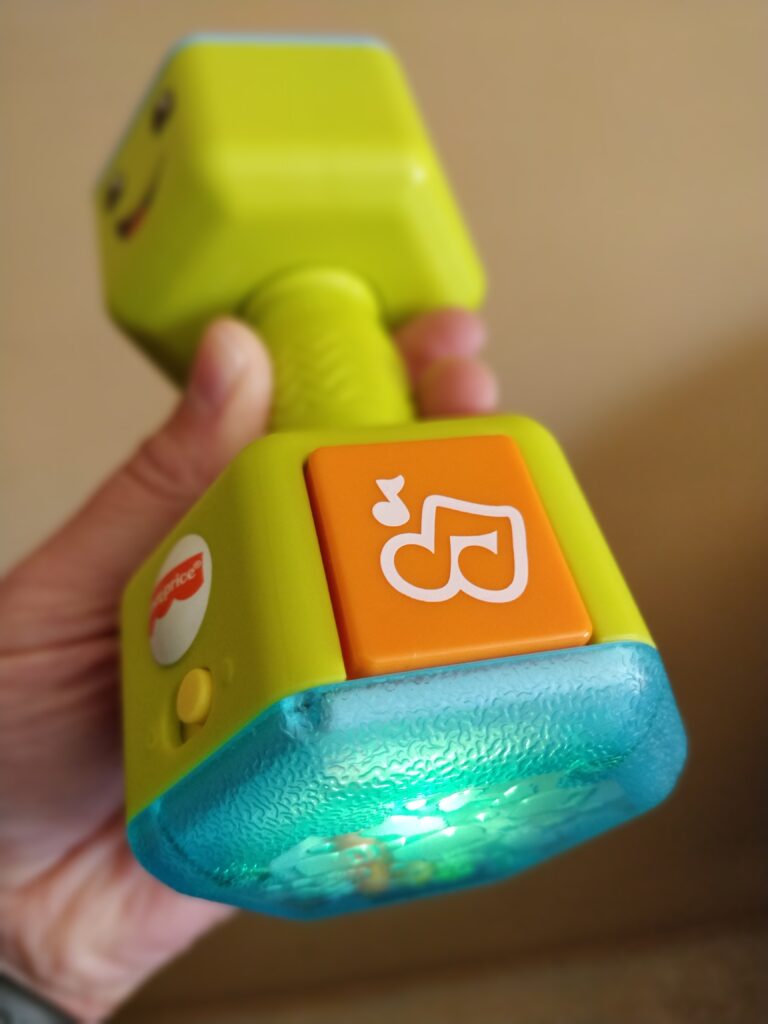 This gift will keep the little ones hooked up and it doesn't rob the bank! The perfect toy considering today's COVID-19 restrictions.
NO need to thank me now, thank me later 😊 Stay tuned for more Fisher-price gadgets!
Suitable for ages 6 months +
You can find it from the The Entertainer, at Price GBR 10.40(without shipping charges).
See more of our reviews in the toys section here.