Toys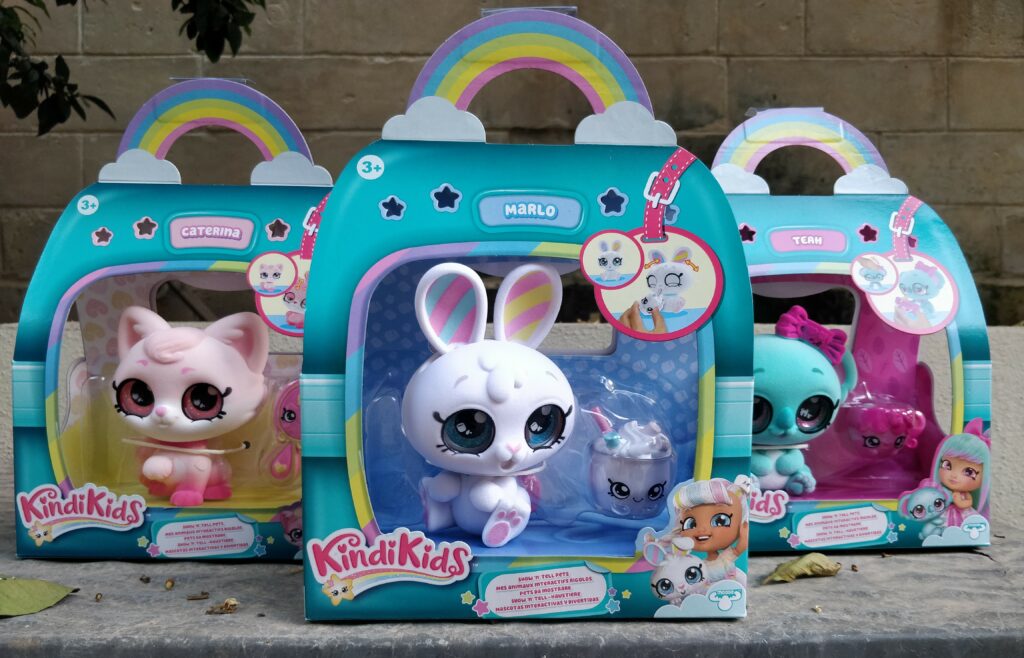 Marlo the Bunny
Today, we will be introducing you to Marlo the Bunny, the sweet little companion of Bunny Marsha Mello. There are 4 cute Kindi Kids Show 'n' Tell pets to collect which were launched at the beginning of this year. However, in our opinion, this is the most adorable duo from the collection!!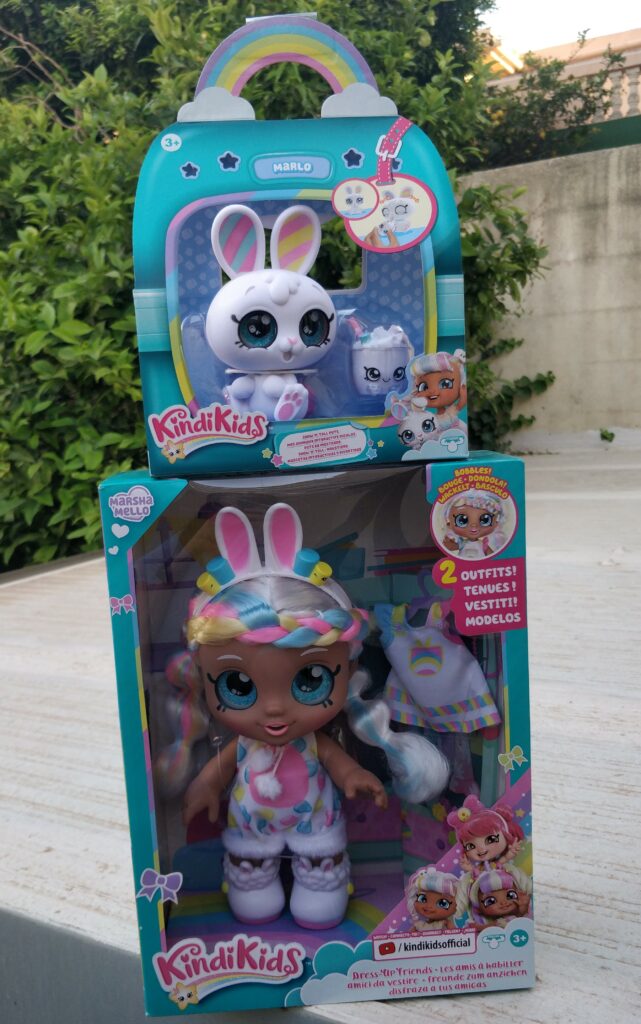 Marlo loves snacking, in fact nothing makes her happier than enjoying sipping her milkshake. Just place the milkshake's straw in Marlo's mouth and watch her react, as her eyes and ears move with delight! Marlo is styled like her best friend Marsha, in super sweet rainbow colours, has also Marsha's mesmerising blue eyes and a cheeky smile. These two can't get enough of each other. Make sure you pair them up!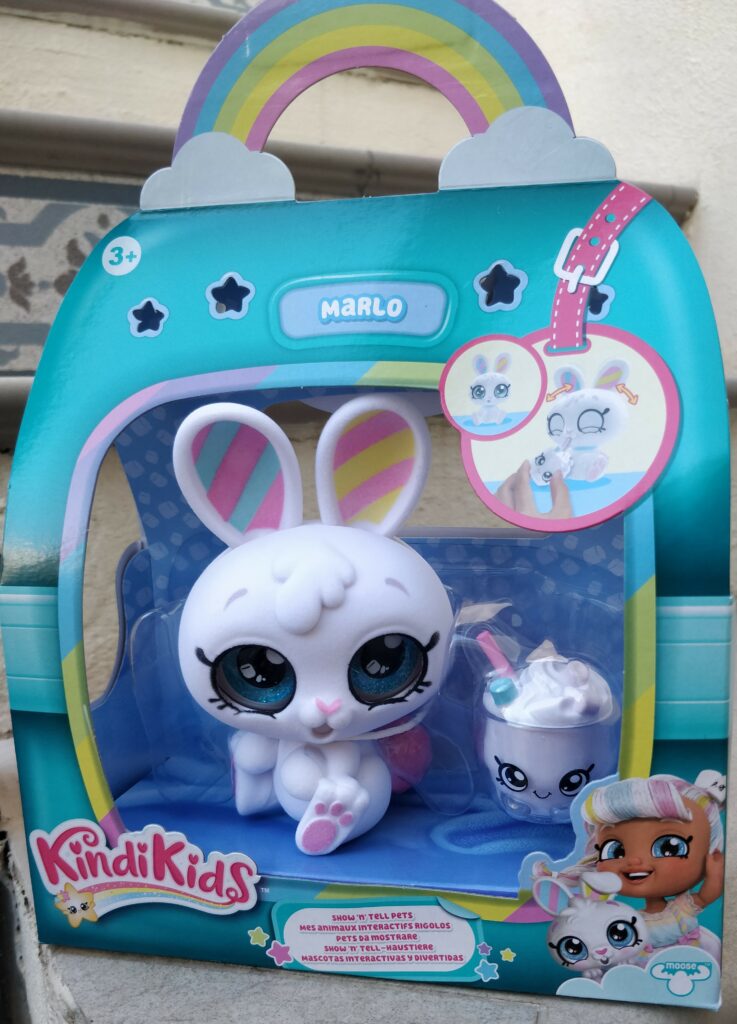 This cute little bunny does not need any batteries to operate. It is quite small, in fact can be easily carried around any where; in your car, in your handbag, when travelling. Marlo can make a perfect companion to your child and it is quite affordable. In reality, at this price they can be simply collected all.
Here is a picture of some of our Kindi Kids family whilst playing around and enjoying each other's company … make sure to follow us for pet number 2!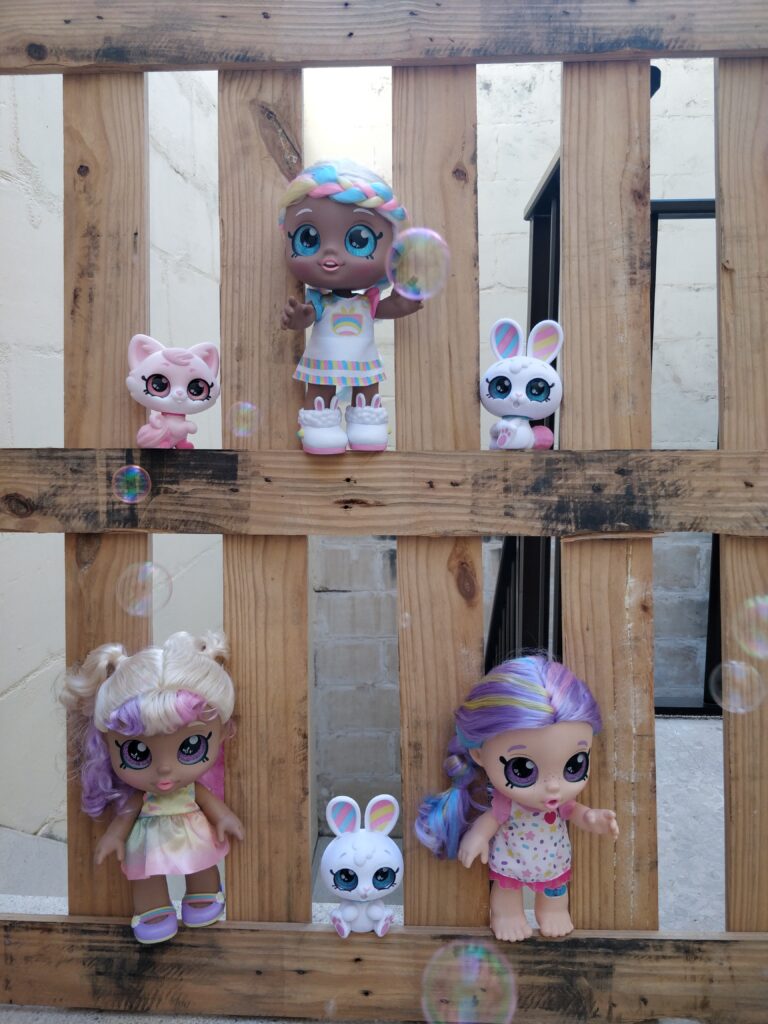 Suitable for ages 3 years +
Price EUR 13.99 locally from Electroit or GBP 10 from The Entertainer excluding delivery charges.