Toys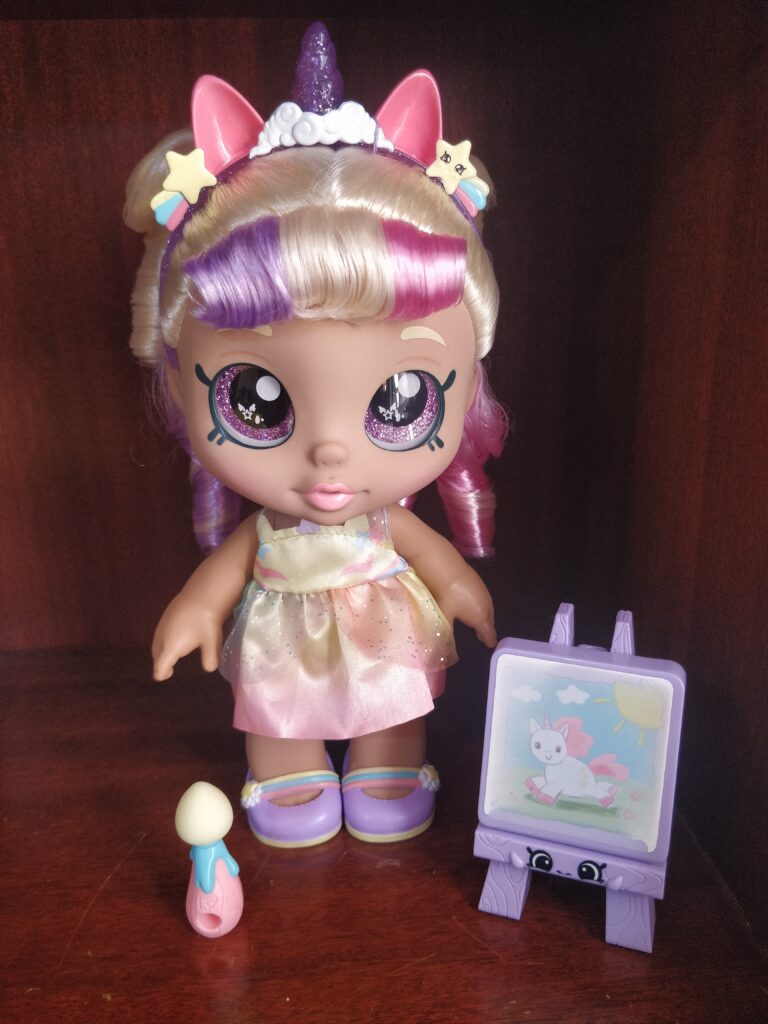 Mystabella princess
Mystabella is our latest gift and before wrapping her up we wanted to let you know about it… isn't she cute or what? This princess is from the Kindi Kids collection. This set of princesses is just to die for, not just for kids, I want them all for my own 😊
Mystabella is a magical unicorn princess with an artistic side, in fact she comes with an easel and a paint brush. If you dip the brush into the water and brush the canvas with it, a magic will happen … you will see her painting appear!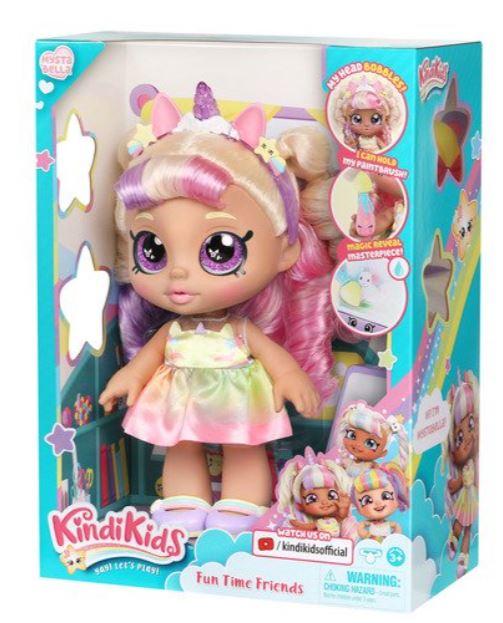 She comes with a cute little pastel coloured dress, the most adorable little ballerina shoes with a rainbow on top, a charming unicorn head band and to top it all up her wonderful coloured hair matching those mesmerizing eyes. This doll is too cute, and all her friends are. Did I tell you that her head wobbles too 😊. Their reviews are sky rocket top.
You can catch them even on YouTube, featuring their own show.
Very shortly, we will 2 other friends from the Kindi Kids collection which we will get you acquainted to. Until then enjoy the view of these pretty dolls … cheerio!

Suitable for ages 3 years +
Price GBP 25 from The Entertainer excluding delivery.
Check out more toys ideas in our dedicated section here.