Toys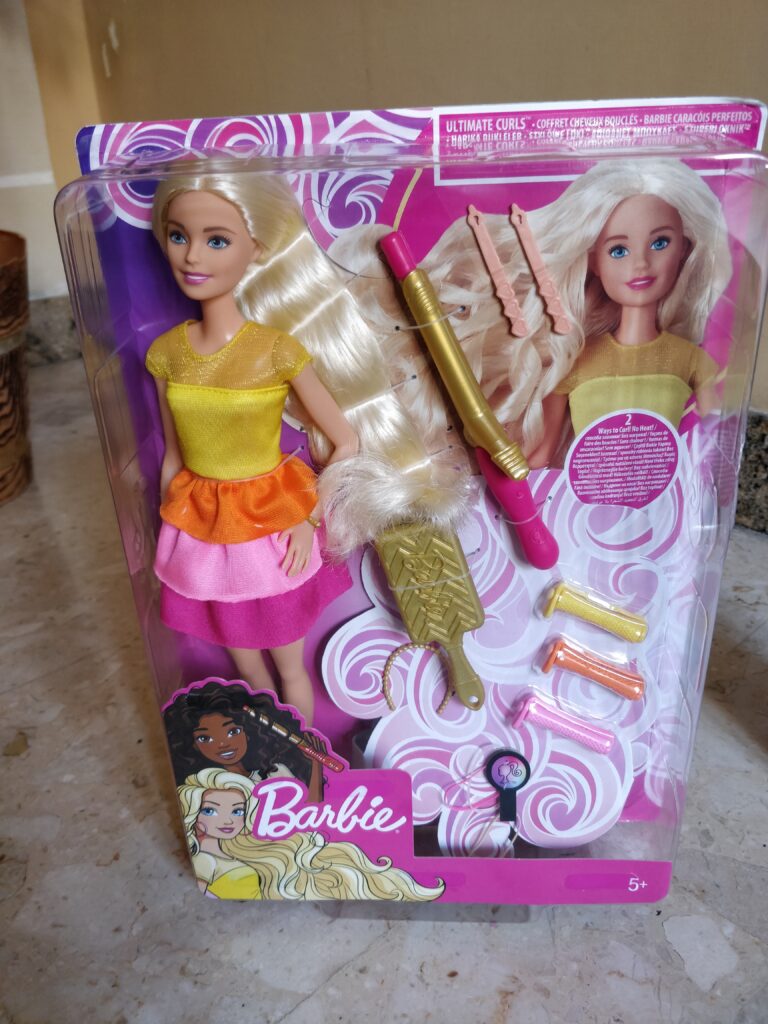 Helping our followers with gift ideas… Part 1
Last week, we received some requests from our followers to help them buy the perfect gifts for their loved ones.
I have a 5 year old girl and loves playing with dolls. She enjoys styling their hair… like I do with hers 🙂 My budget is 35 euros. Can you recommend a suitable gift?
This Barbie doll couldn't be more appropriate for a pretty little girl and perfectly meets the budget! This diva doll comes with 3 hair ties, 3 rollers, 2 hair clips, 1 headband, 1 hairbrush and a curler. The curler works without heat … ain't that cool 😎 … all you need to do is wrap and hold a section of Barbie's hair for a few seconds and then release. The same goes for the rollers 😉! And if you brush her hair, it returns straight once again. Barbie can change her style according to your liking.
That is not all, this Barbie comes in a stylish dress and fashionable heels. The Barbie brand, has always been one of my favorites and always will be ❤️!
Suitable for ages 3+
Price: GBP 20 from The Entertainer (without shipping)