Toys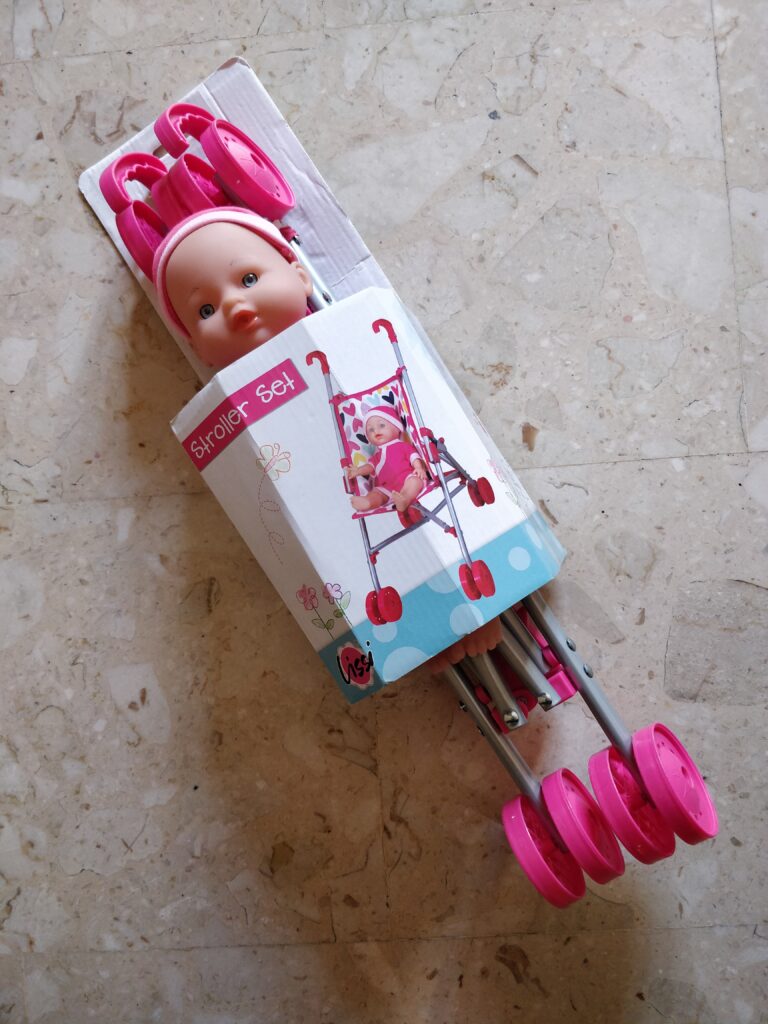 Helping our followers with gift ideas… Part 6
For five consecutive days we have provided gift ideas to our followers and today is no exception! 😊 If you missed out on our gift ideas throughout this week, check them out here and let us know. We are always happy to help you in your gift, especially in the festive season.
My neighbour has a charming 2 years old girl, who loves playing with dolls. This week, her stroller broke, and she couldn't stop crying. Since it is the season for giving, I thought I give her a stroller myself 😊 I want a nice one which won't break the bank, maybe 20 euros? Do you have something in mind?
We found this very affordable Lissi Stroller set with 30cm baby doll which can be used both inside and outside. It has very comfortable handles and comes packing with fuchsia pink wheels. What's more? It comes with this adorable baby doll with a pink onesie and matching hat. Kids will take hours play motherhood to this baby doll and go for walks with it.
This stroller is easily foldable and has bright patterned colours which makes it even more attractive. Moreover, it can used as a walker for your toddler, which can help in walking development.
Suitable for ages 2+
From Juniors – Malta, Price Eur 17